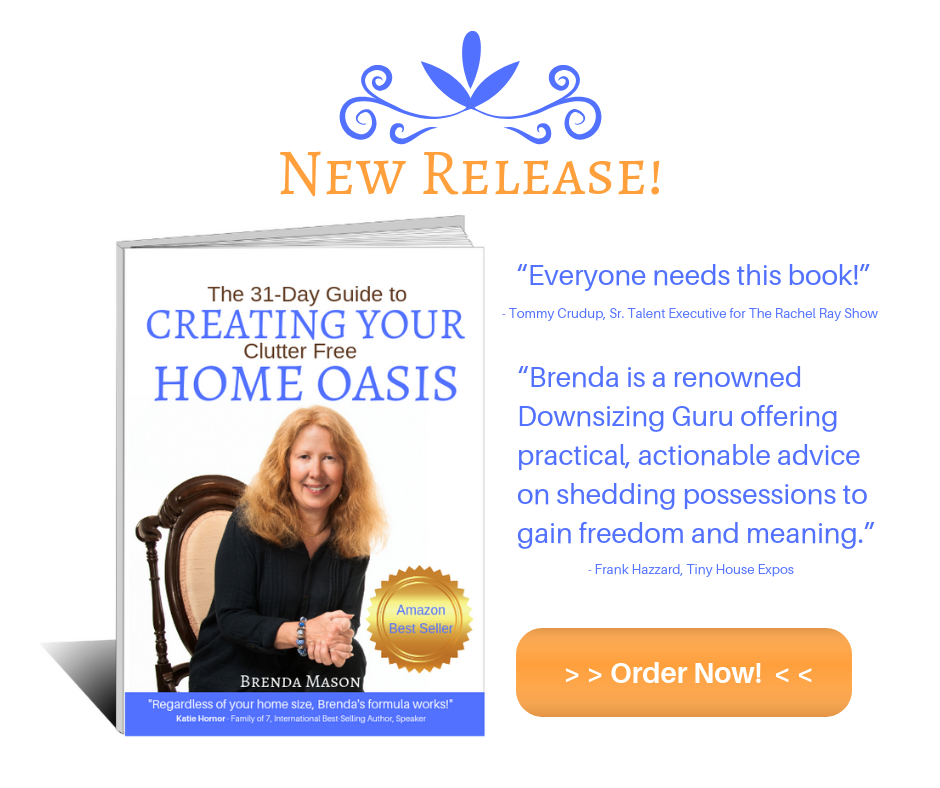 "Brenda Mason is the guru of decluttering. I tend to be a packrat, and listening to her wisdom has simplified my life tenfold. If you want to experience sustainable happiness, then get her book. In fact, get two and give the second one away." 
Simon T. Bailey, Author, Be the Spark, SimonTBailey.com
"Brenda is both a great writer and the master of de-cluttering, and Creating Your Home Oasis will guide you to become a master yourself."
Kent Griswold, Owner & Editor, Tiny House Magazine
"I am thrilled that Brenda's put her #downsizing31 method out to the world! It's not just another "get rid of your extra stuff" book. Brenda goes into the emotional clutter codes that keep us attached to and trapped in our piles of belongings and gives us the key to change our beliefs, change our thinking and let it go in favor of creating the oasis we dream of. She won't tell you to get rid of it all but instead gives a practical formula for evaluating at each step, through each room of your house if your items are something you need, use or love and want to keep in your home oasis. Loved it! Highly recommend!"
Katie Hornor, Author, Speaker & Visionary, Handprint Legacy
De-cluttering Expert and Tiny House Sweetheart, Brenda Mason, shares her foolproof way to downsize your life and still live large in just 31 days! This brand new book is already a best seller!
See Brenda live and get your autographed copy of Creating Your Home Oasis at
The United Tiny Living Festival, in Nashville, TN, October 2021
The United Tiny Living Festival in Daytona Beach, FL November 2021
Add your name to the mailing list below to receive updates about the book and where she'll be speaking next!