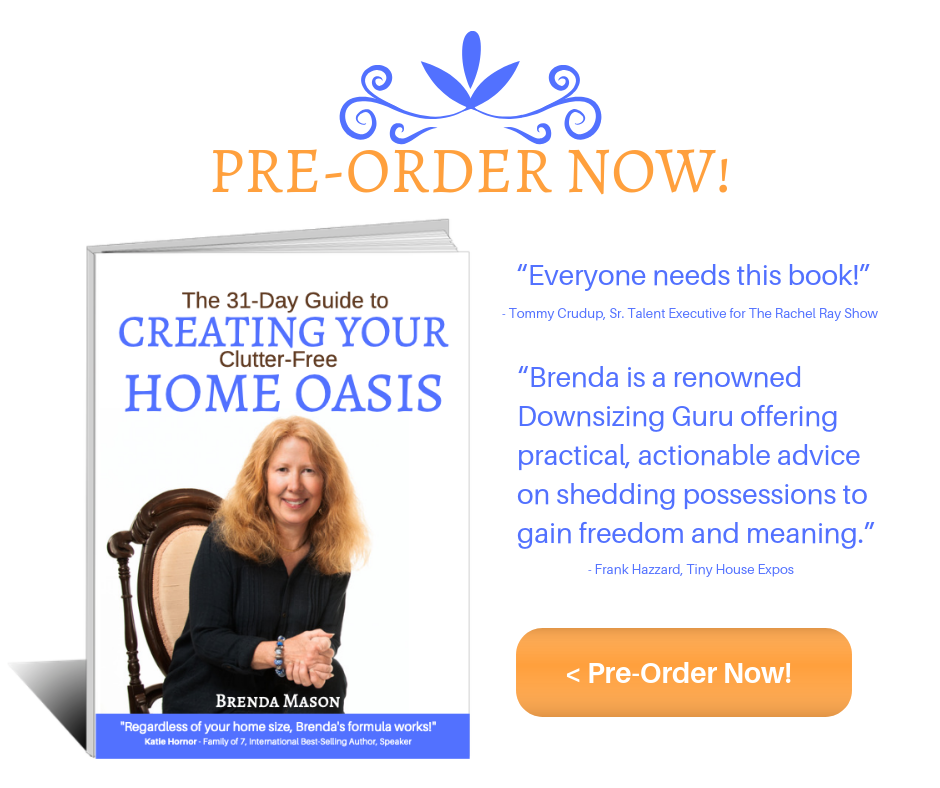 "Brenda Mason is the guru of decluttering. I tend to be a pack rat and listening to her wisdom has simplified my life ten fold. If you want to experience sustainable happiness, then get her book. In fact, get two and give the second one away."
Simon T. Bailey, Author, Be the Spark, SimonTBailey.com
"Brenda is both a great writer and the master of de-cluttering and Creating Your Home Oasis will guide you to become a master yourself."
Kent Griswold, Owner & Editor, Tiny House Magazine
De-cluttering Expert and Tiny House Sweetheart, Brenda Mason, shares her foolproof way to downsize your life and still live large in just 31 days! This brand new book is scheduled for release May 23, 2019.
See Brenda live and get your autographed copy of Creating Your Home Oasis at
Add your name to the mailing list below to receive updates about the book launch and priority notification when the book releases!